9th October 2013
Sad news for Kardashian fans this morning, as Kris and Bruce Jenner have announced that they have split after a whopping 22 years together. The couple who have two daughters together – Kendall and Kylie - said, 'We are living separately and we are much happier this way.'
They went on to add, 'But we will always have much love and respect for each other. Even though we are separated, we will always remain best friends and, as always, our family will remain our number one priority.'
Following the news, it was revealed that the couple actually split about a year ago but have only decided to make their announcement now. Interestingly, Kris was actually spotted on a date over the weekend with Britney Spears' ex Jason Trawick.
Whilst we can't help but be a little sad that it's all over for Bruce and Kris. it does give us an excuse to look back at some of their best moments...
In August 2010, when Bruce breaks his wedding ring, he uses it as an excuse to suggest that the couple renew their wedding vows. Slightly awkward given the outcome now…
[kardashiansempire.tumblr.com]
And even though they could be hopelessly romantic, fans of the show will remember that the couple bickered about everything, all the time...
[kardashiansempire.tumblr.com]
Sometimes poor Bruce would get a little bit exasperated and make jokes about their relationship... Tee hee.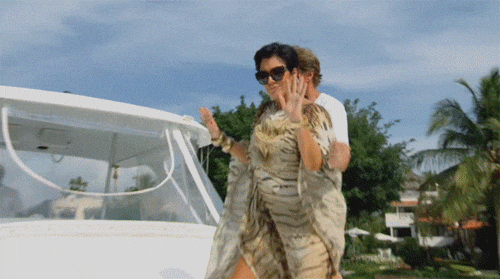 But no matter what happened, they could always enjoy a little dance together.