How better to make a splash than by inviting the country's hottest young politician to a fashion event? It seems that at 72, designer and lover-of-leopard-print Roberto Cavalli still has a few tricks up his sleeve.
For a country that's faced all manner of political problems over the past few years, help might finally have come for Italy come in Renzi Matteo, the young, left-leaning politician who wants to head up the country's Democratic party and 'restart' Italy. It wasn't suprising then, that his arrival at Roberto Cavalli's presentation of his autobiography Just Me sent photographers into what WWD called, "A feeding frenzy", proving Cavalli still knows how to put on a show.
The autobiography, which features a picture of the designer looking smoking hot in his earlier years on the front cover, is set to cover Cavalli's difficult childhood during WWII and the building of his fashion empire. It's dedicated to the women in his life; his mother and aunt, wife Eva and ex-wife Silvanella.
Here's 10 more odd moments from the designer's career.
1. When He Helped Michael Jackson Ditch The White Socks
Turns out MJ tired of his black loafers/white socks look and came to Roberto for help. Roberto responded by making Michael a fabulous jacket, one the designer said took, "months to make." Unfortunately the story didn't end happily. According to Roberto, audience members at one of Michael's shows yelled at the singer that it was too hot for a jacket, so he threw it into the crowd.
In the words of Rachel Zoe, "I DIE."
2. When He Designed Posh Doggy Wear
As a huge dog lover, (Roberto owns 2 including a German Shepherd called Ludo, plus a cat, an iguana, a parrot, a collection of parakeets, a blackbird and 2 tanks of tropical fish) it's understandable Roberto would want his pooches to be as well dressed as he is. We love the white puffa jacket. East 17 chic non?
(Picture: Grazia Daily)
3. When He Dissed Anna Wintour AND American Fashion
Taking on Vogue's notorious ice queen? Rather you than us buddy.
(Picture: @RobertoCavalli Twitter)
4. When He Re-Designed The Playboy Bunny Costumes
in 2005, after 25 years of the same old satin bodices, Roberto gave the Playboy Bunny a makeover. Complete with dominatrix cuffs, coquettishly drooping ears and an eye-wateringly high leg line, the cutesy image created in the early days was certainly no more.
(Picture: @Hi5Courtney Instagram)
5. When He Said The Duchess Of Cambridge Could Be Sexier
The designer told Vogue earlier this year, "Just because you are a queen or a princess, doesn't mean you can't be sexy," before adding that he'd like to design, "something special" for Kate. In her last trimester of pregnancy at the time, we wonder where sexing up her image came on Kate's agenda? We're guessing right after buying some circulation-boosting socks and eating her own body weight in Nandos.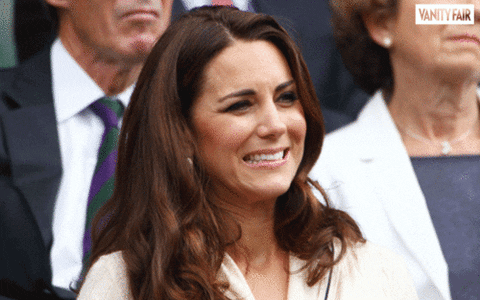 6. When He Went Bonkers On Twitter While On The Hunt For A New Girlfriend
"Wich (sic) girls do you like...... beautiful and intelligent....... or beautiful and stupid??" He knows we can see this... right?
(Picture: @RobertoCavalli Twitter)
7. When He Got Really Into Cheyl Cole. And Apparently The Voice.
According to Roberto, Cheryl Cole is, "The perfect Cavalli woman." He even designed the outfit she wore to perform her single Call My Name on The Voice. A performance which totally featured a stage dive. Love you Chezza.
8. When He Mixed Football And Fashion And Dressed Shakira For Her World Cup Performance
Do football and fashion mix? Judging by chaps in bleached jeans spilling out of Stamford Bridge on Sunday afternoons we're normally inclined to say no. In 2010 however, Shakira's specially designed Cavalli costumes totally stole the show as she performed at the closing of the World Cup in South Africa.
(Picture: Getty)
9. When He Refused To Cut Costs In The Wake Of The Recession
"I never pay attention to costs," Roberto said to the Sunday Times. "It's not attractive to speak about numbers. Why can't we just focus on the beauty of an object? I don't know anything about the financial crisis. We'll make a recovery by everyone loving their life, each other, and being positive." Hmm.
(Picture: Grazia_Live Instagram)
10. When He Compared Armani's New Hotel A Psychiatric Hospital
Despite sharing home country, tension beween Roberto Cavalli and Giorgio Armani is always bubbling under the surface. Roberto's latest dig concerned the Armani Hotel Milano. He told La Republica newspaper,"Between Armani and me there is an abyss. Have you seen that new hotel? It looks like a psychiatric hospital."
(Picture: Armani Hotel Milano Facebook)