Yay! Will Ferrell and the rest of the gang are back in the trailer for Anchorman 2, the sequel to the film about the slapdash news team struggling as the 1970's bring progressive notions like that pesky anti-sexism into play. Thankfully the film, which comes 9 years after the original, looks every bit as hilarious as the first.
This time around the team have been dropped from Channel 4 and picked up by a 24-hour-news channel. Ron and Veronica (who Christina Applegate returns to play) have broken up and the news team are on a mission to make their new channel more lewd, narrow-minded and ridiculous than ever before.
We've been excited about this film ever since it was first announced last year - especially considering it stars three of our favourite ladies; Tina Fey, Amy Poehler and Kristen Wiig (how's that for a comedy hatrick?). One thing we do hope though is that the catchphrases from this second installment aren't quite as erm, catchy as those from the first. Note to our male friends: It's been 9 years. It' might be time to move on.
Here's the 6 quotes that are the worst offenders from the first film (that the males in our lives are still intent on dropping into everyday conversation).
THIS ONE
That follows any sip of milk. Or any time they eat too much, which is always.

THIS ONE
That pops up every time there's talk of what someone's house looks like.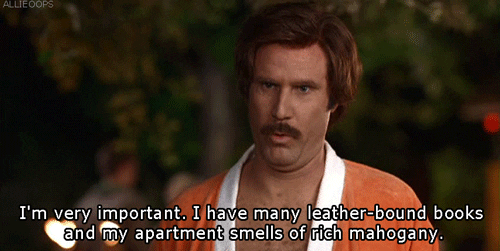 THIS ONE
That usually makes an appearance any time they don't fancy listening - normally accompanied by a set of fingers in ears and a swift departure.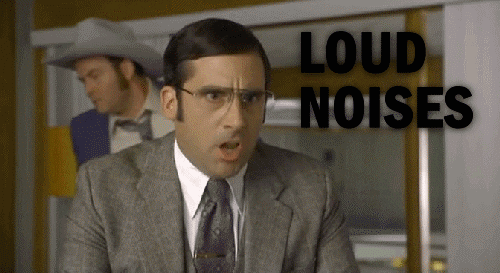 THIS ONE
That happens every time things get a little bit too hard.
THIS ONE
That happens everytime something good happens at work/they win a game of pool/receive any sort of compliment.

THIS ONE
That just happens. And we don't know why.