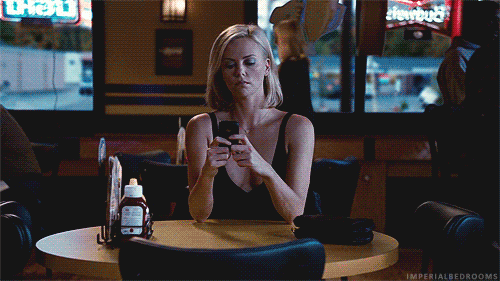 Ahh the three day rule, one of the most archaic and outdated of dating practices. Whereby, after having a perfectly nice time with someone, you wait three days to contact them. But whilst men still seem to be pretty into the idea, our extensive research (chats with our friends) shows that women aren't so keen. Here's what we think really happens when the three day rule is put into place...
Day 1
He thinks: She's so into me
She thinks: We had a great date, he's probably going to text today. He said he was going to text me so… He'll text today right? I'll just have a quick check of my phone. God Mum! Why are you texting me? No, I don't want to come for dinner. Still, he'll probably text later, maybe he's just busy at work. Hmmm, it's getting a bit late for him to text now, I'll just update my WhatsApp picture to remind him of how hot I am in a super subtle way. He'll text first thing tomorrow.
Day 2:
He thinks: She's so into me
She thinks: I think I'll just hide my phone in a draw for a bit so I don't look at it anymore. Or maybe I'll just turn it off for an hour. Ok, that's not going to work I need to use my phone. I know, I'll text some other guy, probably someone unsuitable, that way I won't get drawn in but I will be keeping myself distracted. I'm so clever. This bad guy is really hot though, like super-hot, why is he so bad for me? I don't really care that he has a mild cannabis habit, do I?
Day 3:
He thinks: She's so into me, I'll probably text her this evening, I guess.
She thinks: Who was that guy I went on a date with again? Did I actually really fancy him? I'm not sure that I did, he wasn't really that funny. And there was that joke he made that was a little bit misogynistic which wasn't cool. Oh he's text me. I don't think I'm going to reply. Nope, I'm done with him making me wait three days. Anyway, I've got a date with Mr Unsuitable lined up now so I'll just go out with him. Ok, maybe I'll reply just this once… And then: WHAT DO YOU MEAN HE HASN'T REPLIED?! And so it starts again.