What happened to us being Mrs DiCaprio, huh? [Getty]
We've all been there. That childhood crush that you're absolutely convinced is the one you are going to marry. But sooner or later you realise that it's never going to happen. Here's how that might go down.
Stage 1: The crush begins
It all started when you were about 11, he was a floppy hair boyband member, you were a gawky pre-teen with acne and a pair of scousers. You had a poster wall that was dedicated just to pictures of him and you actually cried listening to his songs. On more than one occasion you've envisaged what life would be like when you're married.
Stage 2: You meet!
Well, it's not exactly a meeting as such. You managed to convince your mum, after three months of moaning and endless promises to tidy your bedroom, to buy you a ticket to his gig (concert, pop show, whatever). On the day you got there super early making your way to the front and in the middle of his hit song, 'Why Don't You Love Me,' he looks DIRECTLY INTO YOUR EYES. 'But I do love you!,' you scream.
Stage 3: You get an actual boyfriend
He was nice and stuff but if you were being totally honest you would have dumped his sorry ass for Mr Boyband any day.
Stage 4: You meet! Part 2
You're a grown up now and the boyband are long gone, a distant but lovely memory. But then one day you're sat in a pub, reminiscing about the old days when a friend of a friend kindly informs you that they have a friend of a friend who worked in PR or something and they KNOW YOUR CRUSH.

Stage 5. Panic
Like seriously, THEY KNOW YOUR CRUSH.
Stage 6: You meet! Part 3!
You persuade the friend to get their friend to get their friend to organise a party where they will invite your boyband crush. By this point he's nearly 40 to your 27 but you try not to think about that. When the evening comes you put on your best dress and drink two glasses of wine as dutch courage. When he arrives you bumble through an awkward conversation but he has to leave early because he has to go home to look after his child. You realise you didn't actually ask if he was single.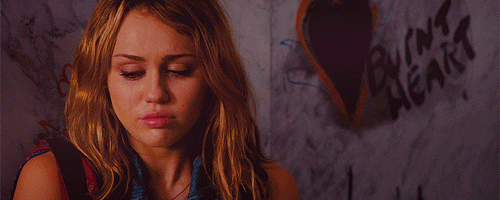 Stage 7: You realise you are never going to get married
It's over. You are crushed by your childhood crush, but you'll be okay. He didn't look quite as good as he used to and you didn't really want to be step-mum to his kid anyway (he's married, he just wasn't interested in you *sob*).