And so the great Twitter feud of September comes to an end. Last night Kanye West appeared on Jimmy Kimmel's talk show and received a grovelling apology from Jimmy for his skit that spoofed Kanye's bonkers interview with Radio 1's Zane Lowe.
According to Jimmy, he actually only saw little bits of the original interview, and the reason he chose to use children to depict Kanye and Zane was, "Because I like to see kids curse." He then went on to tell Kanye what a great guy he is. "A lot of people think you're a jerk. And I often in my own personal conversations say, 'No, I know this guy, he is not a jerk, I'm telling you he's not a jerk.'"
Of course it wouldn't be a Kanye interview without some grand statements from the man himself. "I'm a creative genius.... I wouldn't say I'm a rapper, I'd say I'm more of a messenger.... For me to say I wasn't a genius, I would just be lying to myself and to you." Well, we wouldn't want that now would we?
He did show off his sweet side though, "All I care about is my family. I care about my girl, protecting my baby and protecting my ideas and my dreams."
By the end of the interview the two were best buds again. But other celebrity feuds haven't fared so well. Here's our 5 favourites.
1. Madonna Vs Elton John
After Elton John slagged off Madonna's Die Another Day song for the Bond film of the same name, it sparked a decade-long feud between the two seasoned veterans of pop. Some choice quotes over the years from Elton? "Her tour is a disaster and it couldn't happen to a bigger c***," and, "Madonna, best live act? F*** off. Since when has lip-syncing been live? Sorry about that, but I think everyone who lip-syncs on stage in public when you pay like 75 quid to see them should be shot. Thank you very much. That's me off her Christmas card list, but do I give a toss? No." Earlier this year however, Elton claimed to have ended to their feud after sending an apologetic note over while the two were dining in the same restaurant.
Kanye Gives This Feud: 6/10 - That's some saucy language Elton.
2. Lady Gaga Vs Perez Hilton
Weird one this. The two former BFFs fell out spectacularly after Perez allegedly sent Lady Gaga a text after her hip accident featuring a picture of Gaga in a wheelchair with Madonna pointing a gun at her head and the word KARMA scrawled across it. Gaga then accused Perez of stalking her after fans alerted the pop star to the fact that Perez was house hunting in her building in New York. Perez issued a statement via his website saying "I do wish Lady GaGa happiness and continued success and I assure you my family house hunting has nothing to do with her."
Kanye Gives This Feud: 2/10 Mistaking house-hunting for stalking? Weird.
3. Jon Hamm Vs The Kardashians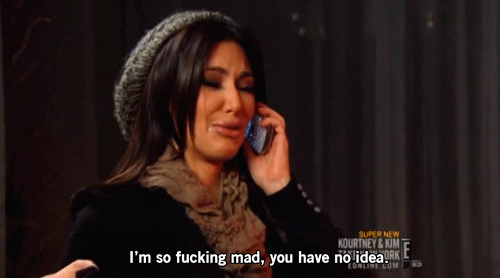 Turns out Don Draper isn't mad into the Kardashians. He said in an interview; "Whether it's Paris Hilton of Kim Kardashian or whoever, stupidity is certainly celebrated. Being a f***ing idiot is a valuable commondity in this culture because you're rewarded significantly." Kim then let Jon know exactly how she felt by Tweeting, "Calling someone who runs their own business, is part of a successful TV show, produces, writes, designs and creates 'stupid', is in my opinion careless."
Kanye Give This Feud: 5/10 Girl's got a point. Still love you Jon.
4. Kelly Osbourne Vs. Luke Worrall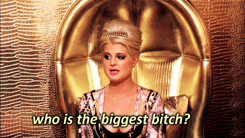 Ooh that Luke Worrall sounds like a piece of work doesn't he? Kelly Osbourne's ex-fiance apparently made derogatory comments about her appearance at Amy Winehouse's funeral. Feisty Kelly fired back over Twitter "@luke_worrall you've made it very clear u only dated me 4 my life style but s*** tweets about me the day im @ a funeral u have hit a new low." And, "@luke_worrall it was fine when my Kellyphant ass was paying 4everything wasn't it? i just didn't think u could get much lower but u did #wow."
Kanye Gives This Feud: 8/10 We got your back Kelly.
5. Miley Cyrus Vs Sinead O'Connor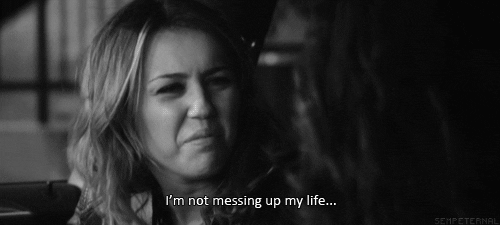 Oh gawd, does the Saga Of Miley never end? After Twerk-gate and Wrecking Ball-gate Sinead O' Connor wrote Miley an open letter warning her about being used by the music industry. Miley responded delightfully by making light of Sinead's mental health issues. At time of writing Sinead's now on her fourth open letter to the popstar and Miley shows no sign of putting her clothes back on. Sigh.
Kanye Gives This Feud: 10/10